Pulsed MIG Welding
Process is used mainly for welding aluminum and stainless steel. The method of controlling the transfer of the droplets by current pulses from the power source makes it possible to extend the spray range down. The process provides a stable and spatter free arc.
Related Links
Pulsed MIG Welding
Say Good-Bye to Burn-Through: New Pulsed Welding Technology Solves Problems Common to Welding Sheet Metal | MillerWelds
Advantages of pulsed MIG/MAG welds over conventional MIG/MAG – TWI
Pulsed Mig Welding VS Spray
New generation of pulsed MIG improves aluminum welding | When MIG welding aluminum, obtaining good quality and productivity depends on using the right welding process and system | Dec 2008 | Trailer/Body Builders
Related Videos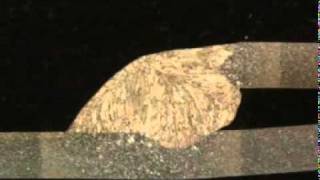 Miller Pulsed/Multi-MIG Welding Options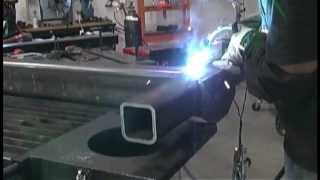 Pulse MIG Welding Project on a Stronghand BuildPro Table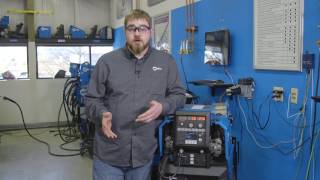 Pulsed MIG Welding Basics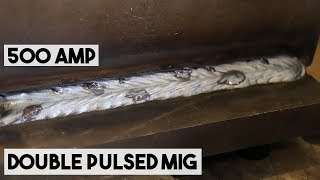 TRYING OUT A 500 AMP DOUBLE PULSED MIG WELDER.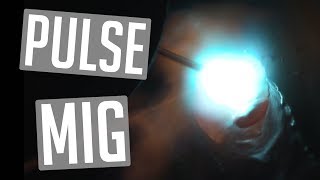 Pulse MIG Welding (with the Everlast Power iMIG 253 Dpi)
Miller Pulsed/Multi-MIG Welding Options

Pulse MIG Welding Project on a Stronghand BuildPro Table

Pulsed MIG Welding Basics

TRYING OUT A 500 AMP DOUBLE PULSED MIG WELDER.

Pulse MIG Welding (with the Everlast Power iMIG 253 Dpi)